Every Support Matters
In our 14 years of existence, we at Akhand Jyoti have touched the lives of more than 12 million indigent people. Our work has not only restored vision but also the hopes and livelihoods of the poor.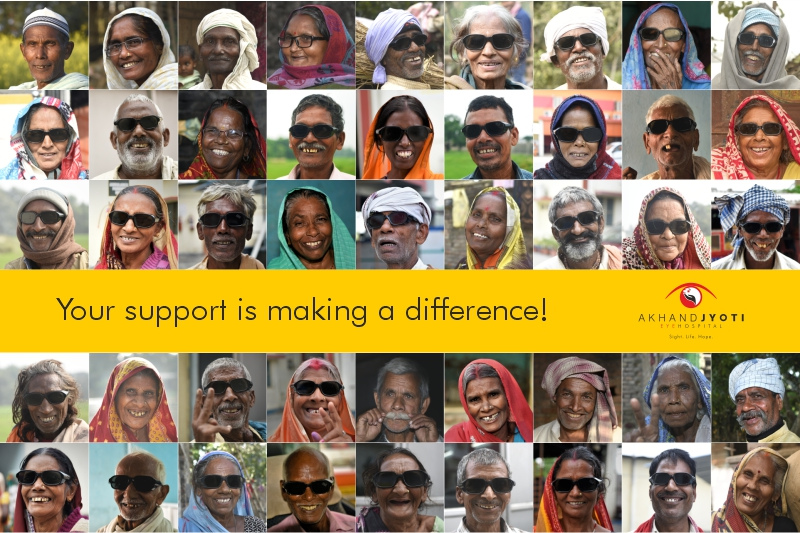 The eye care service we provide is affordable, accessible, and sustainable. 80% of the sight-restoring surgeries we do are free for poor patients, which is made possible through the constant support of our donors and well-wishers. Individuals from both within and beyond the border have donated to our cause time and again.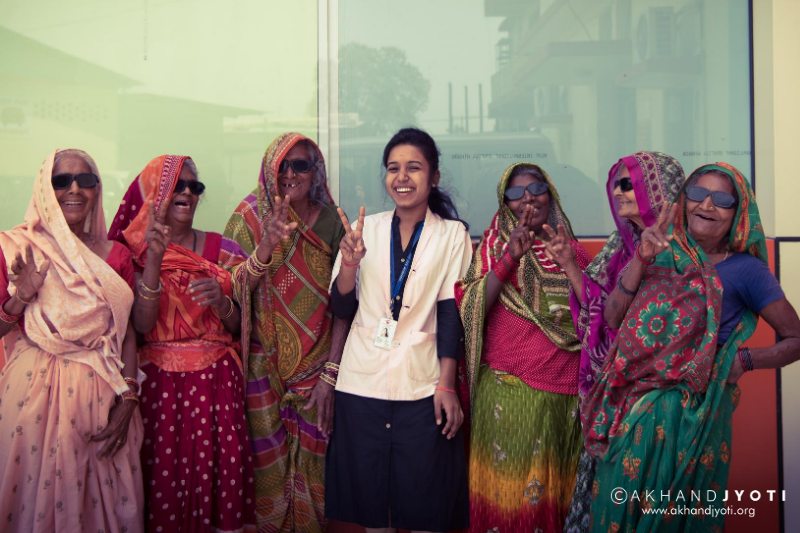 Through the following paragraphs, we have tried to recognise individuals and organisations who have supported us in various ways in the financial year 2019-2020.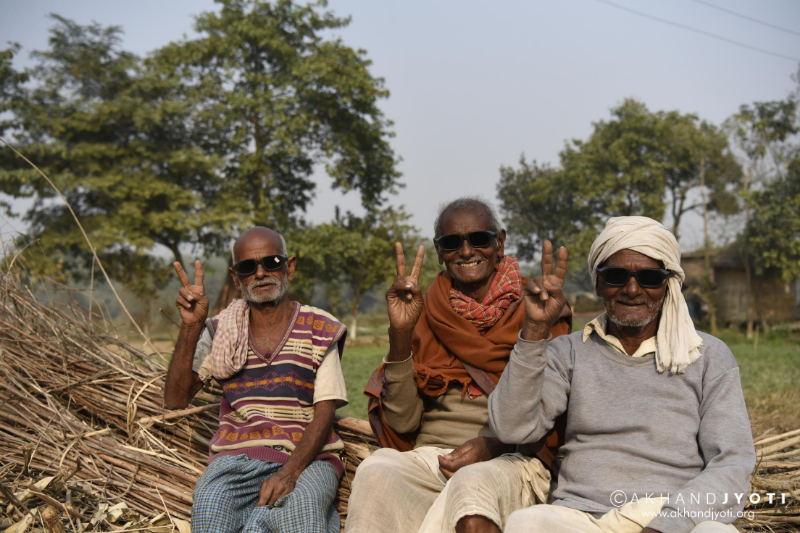 Saluting the Indian diaspora in Singapore
Between 2nd – 11th March 2019, Akhand Jyoti undertook to start its 1st overseas fundraising event in Singapore. This was made possible through help from BridgeAble, Ms. Richa Menke and Mr. Jayesh Parekh, Member Advisory Board, Akhand Jyoti.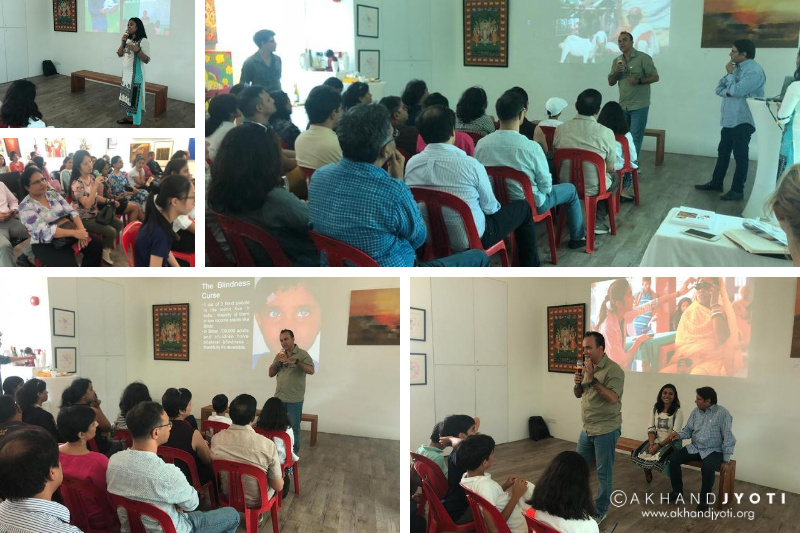 Over the next 9 months the large hearted Indian diaspora in Singapore supported us to provide sight-restoring surgeries to thousands of poor blind people in Bihar and Eastern Uttar Pradesh:
Agrocorp IndiaTrade Services Pvt. Ltd.
Anand Satyamurthy
Anantha and Ramya Nageswaran
Anu Agarwal
Asha and Anil Dixit
Ashwin Jayaram
Bakul and Swati Parikh
Bhaskar Jayaraman and Archana Bhaskar
Devika Misra
Divya Verma Patel & Saahil Vasant Patel
Girija Pande
Gopal Rai Mandhania
Hridaan Popuri
Jag and Subhash Arora
Jain Society Ladies Wing
Kanchana Gupta
Kaushik and Harsha Shaparia
Kavitha Iyer and Irvin Sequeira
Kumar and Krithika Radhakrishnan
Kusum Sharma
Madhuli and Prem Kumar
Manisha Garg
Monica Abrol
Mousumi Bhat
NE Technologies India Pvt. Ltd.
Paromita and Sameer Mehta
Parul Singhai
Parul Thakker
Raj and Gayatri Sriram
Rajesh Sachdeva
Sumita Ambasta
Adam Fiore
Ranodeb Roy
Richa Menke
Sagarika and Sandeep Sen
Sam Shergill
Sandhya and Sanjay Kothary
Sangini Shroff
Sanjay and Madhuben Doshi
Shalini and Alok Sinha
Shameeli Sinha
Shirdi Sai Worship Centre Ltd.
Shital Raiyani and Nilesh Jassani
Suketu Shah
Sunil and Sushmitha Popuri
Tarun and Priti Kataria
Venky Krishnakumar
Vikas and Manisha Gattani
Smt. & Late Shree Hiranand Vishindas Farswani
Seema & Yogesh Farswani
'Light a Life' campaign
Ramya Nageswaran from Singapore, on the eve of 'World Sight Day 2019', created Akhand Jyoti's 1st Online Fundraising Campaign – 'Light A Life' and raised fund from 72 kind-hearted individuals to gift eyesight to 208 indigent people from Bihar.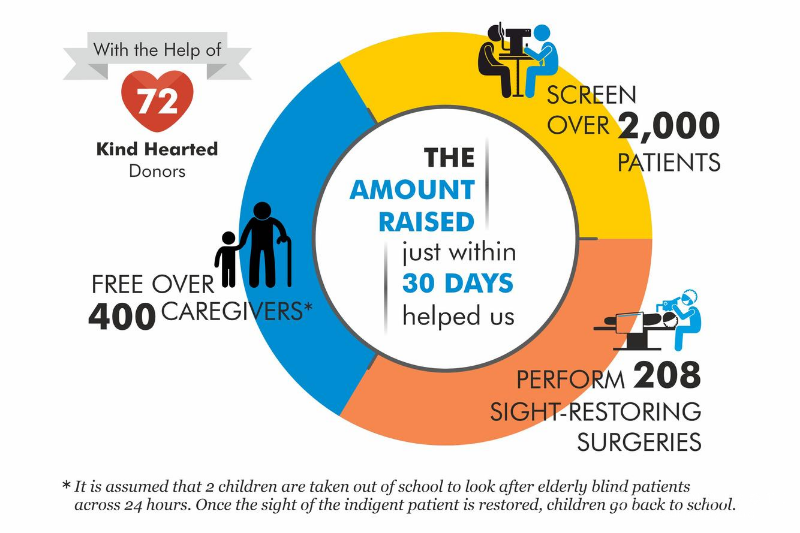 Teaching girls self-defence
In April 2019, Jag & Subhash Arora made an incredible effort to send martial arts instructors, Ms. Qin Yunquan and Nicole Toe from Singapore to train our girls in the art of self-defence. The goal was to further develop their self-confidence and increase their physical fitness.
Our youngest donor
9-year-old Hridaan Popuri studying at standard 3, from Singapore, became our youngest donor by donating his sole piggy bank savings to gift eyesight to two underprivileged blind patients.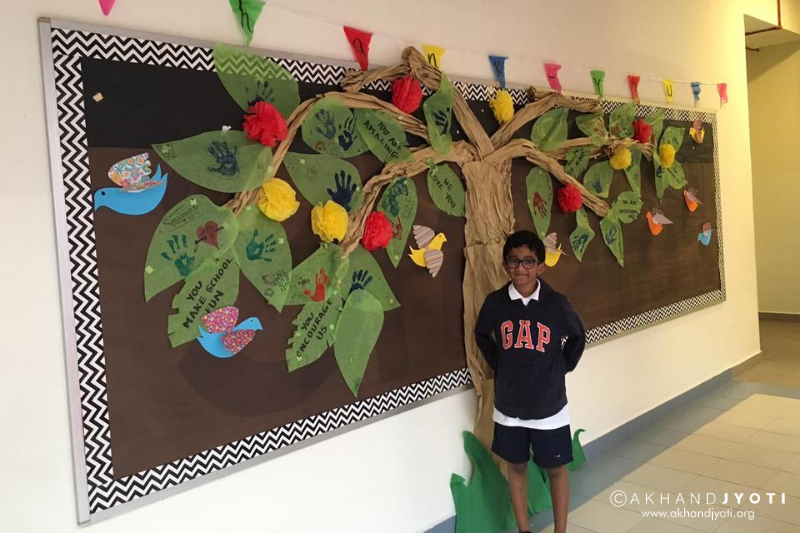 Support for the new optical unit
Shirdi Sai Worship Centre Ltd., Singapore funded the optical dispensing unit at our upcoming 40-bed hospital at the remote location of Purnea in Bihar. Many thanks to Shobha Punukollu and BridgeAble for initiating this support.
Committed for life, committed to sight
Sanjukta Sen and Richard overwhelmed us by creating a fundraiser requesting their friends to donate to Akhand Jyoti instead of giving them any other wedding gift for their marriage in February 2020. Their campaign helped us provide sight-restoring surgeries to 121 rural underprivileged individuals. Our heartfelt gratitude to the couple and we wish them a very happy journey ahead.
A new beginning with a new thought
Vandana and Sunny took a wonderful initiative on their wedding to raise funds to restore the sight of the poor. They requested all guests not to bring them gifts but to make donations to support sight-restoring surgeries.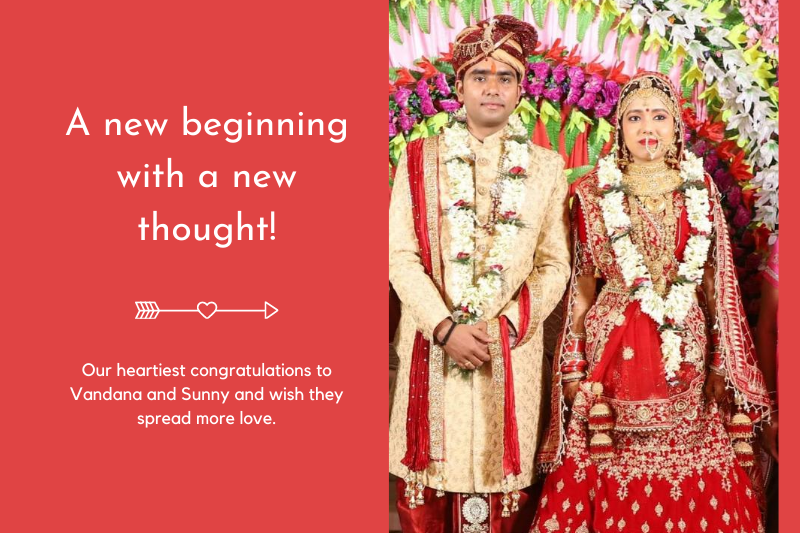 Help for the 100-bed new girls' hostel
Sandhya and Sanjay Kothary partly supported the construction of our new 100-bed girl's hostel. After completion of this new hostel, 100 more underprivileged rural girls can be inducted into our programme and would get a shot at a better life.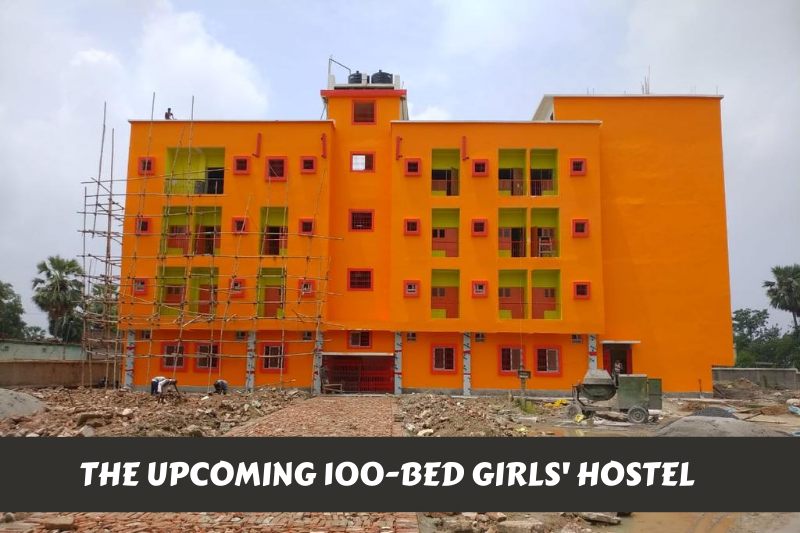 Helping us spread out - Vision centre expansions
Our vision centres enable us to grow geographically. They help us spread out strategically and reach out to more patients in rural areas. Every vision centre we build is estimated to annually provide primary eye screening to 7,800 people, refer free surgeries to 800 patients and dispense spectacles to 2,400 people.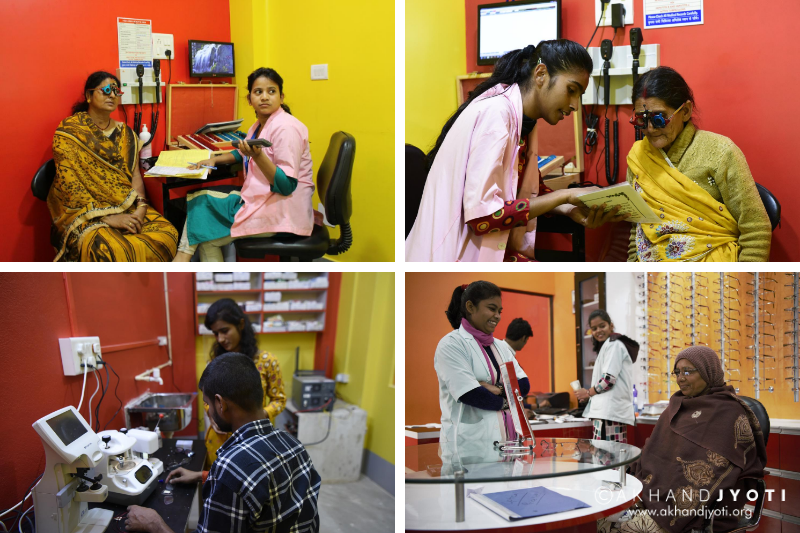 We plan to launch 8 new Vision Centres by March 2021 and have already received support for 5 of them. We are gratefull for the generous support extended by the following kind-hearted patrons:
Asha Dixit
Bharat Shah
Harish Nim
Jayakumar Ganapaty
Jayesh Parekh
Vasant Rathi
Mayur Ghelani
Sam Shergil
Selling cards to gift vision
Our young friend, Antara Chowdhary from Singapore designed customised greeting cards with beautiful messages in the new year 2020 and sold those to raise fund to support sight-restoring surgeries of 14 poor blind patients in Bihar. She has really won our hearts with her kind gesture.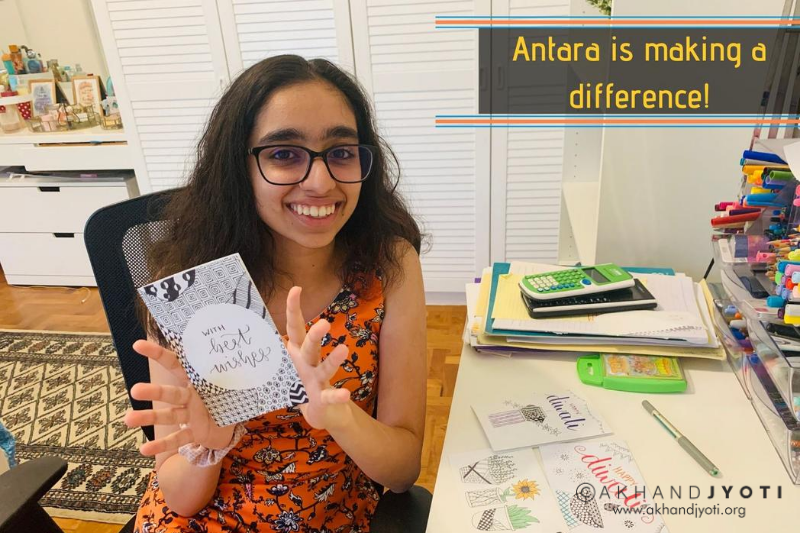 Book launch lights lives
Jayesh Parekh, Member, Advisory Board, Akhand Jyoti, authored and launched the book "What Shall We Do With All This Money?" in February 2020.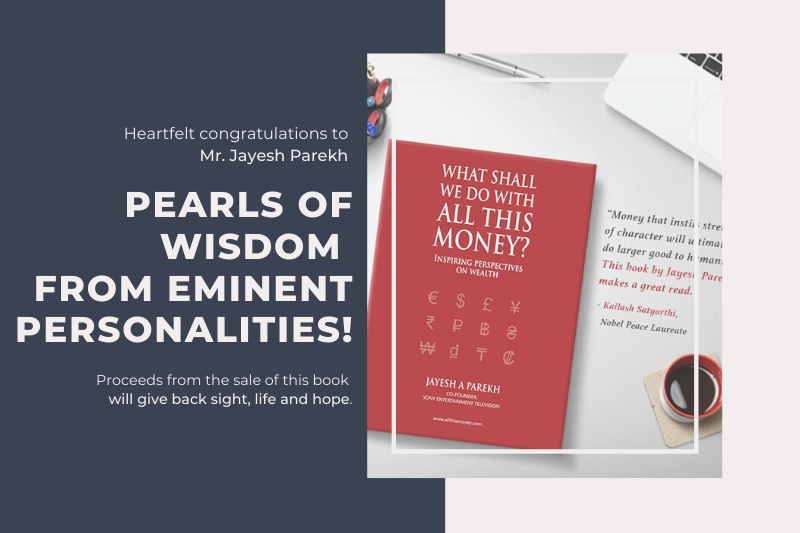 The sale proceeds of which are being utilised to gift sight to underprivileged blind patients in Bihar and help them emerge out of the curse of blindness.
Find out more about the book here: https://allthismoney.com/
You can get hold of your copy here:
India - https://amzn.to/36UXJNt
Singapore - https://s.lazada.sg/s.8eUp
USA - https://amzn.to/2QeA7ge
'The Food Express'
The CoronaVirus (COVID-19) crisis had resulted in many poor people from Bihar, including migrant workers, struggling for two square meals a day. Akhand Jyoti distributed food packets to such needy families in the community since the outbreak of the COVID-19 and the lockdown mandated by the government.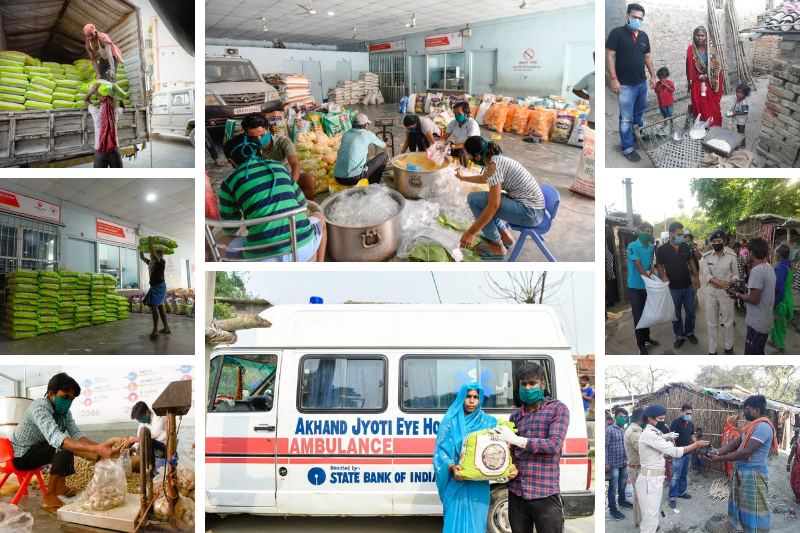 Through this initiative, we distributed 28,912 ration kits during this period.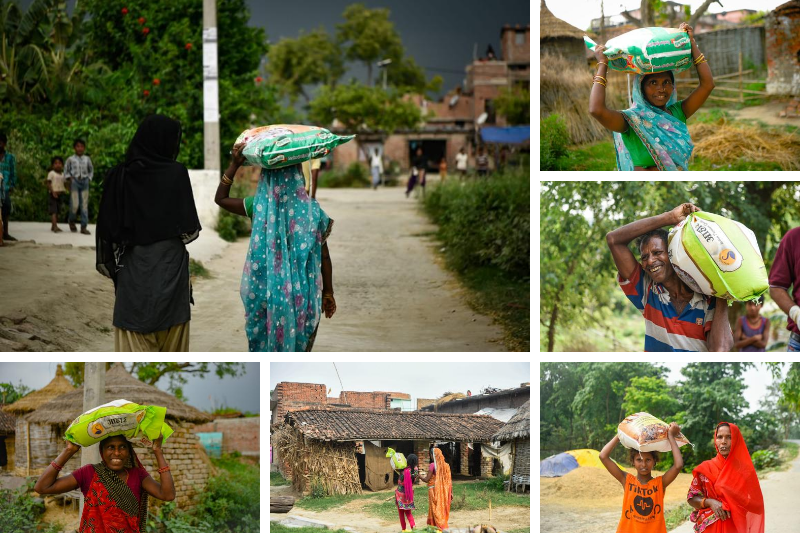 The following individuals and organisations supported us in this drive:
Anil Dixit
Anil Poddar
Anuj Jain
Anu Agarwal
Bansidhar Baijnath Jalan Seva Trust
Borun Ghorai
DORAI Foundation
Dr K R Shroff Foundation
Girija Prasad Pande
Girish Pamnani
Kirtida Mekani
Mahindra Kanji
Mala Nalwa
Mandeep Nalwa
Manju Gang
Mona J Parekh
Ninita Agarwal
Nilesh Shah
Preetie Kohli
Radha Aiyer
Raj Sriram
Rajesh Rawani
Reena Devpura
S. Majumdar
Saahil Patel
Sapna
Saurabh Srivastava
Shalini Sinha
Shivani Thapar
Suketu Shah
Sunder Sham Chanrai
Veenapani Sekseria
Vinod Aachi
Vipul Shantilal Shah
Vishal B Doshi
Others who have helped us too
Our following generous supporters have contributed in different ways in FY 2019-2020 to help us achieve our vision and mission:
Aadarsh Baijal
Advanced Enzyme Technology
Amita Mehta Trust
Amrit Vasudeva Trust
Ananth and Ramya Nageswaran
Ashoka Pte. Ltd.
Bansidhar Baijnath Jalan Seva Trust
Borun Ghorai
Dalmia Cement Bharat Ltd.
Dorai Foundation
Genuine Interest Ltd.
Mandeep Nalwa
Mona J. Parekh
Naveen Bhat
Nilesh Arvind Parekh
Nilesh Shah
Pratul Shroff
Ramesh Shah
Rohit Arora
Sunder Sham Chanrai
Sunil and Sushmitha Hridaan Popuri
Veenapani Sekseria
We would like to sincerely thank all our large hearted supporters for their continued faith in our work and for supporting us in our efforts to make lives of the underprivileged better by restoring sight, life and hope.
With the ongoing COVID-19 crisis, we like the rest of the world have been forced to change and adapt our ways. Now more than ever we need the support of our friends and well-wishers. Your support will help us shape many more lives.