My Children… A Curse Or Blessing?
The Noble Laurette Rabindranath Tagore once said that
"Every child comes with the message that God is not yet discouraged of men."
Through this famous quote perhaps the great bard wants to encourage us to love and welcome children in our lives. Consider them as a blessing.
However, what if you were a blind mother from the bottom-most economic rungs of the society?
What if your only income source was a paralytic husband who somehow managed to make bidis in a cramped shanty?
What if you had not 1 but 11 children?
And what if 5 of them were blind from birth?
Would you still consider children to be a blessing…?
50-year-old Musharat Khatoon is such a mother from Sathmalpur village of Samastipur district of Bihar.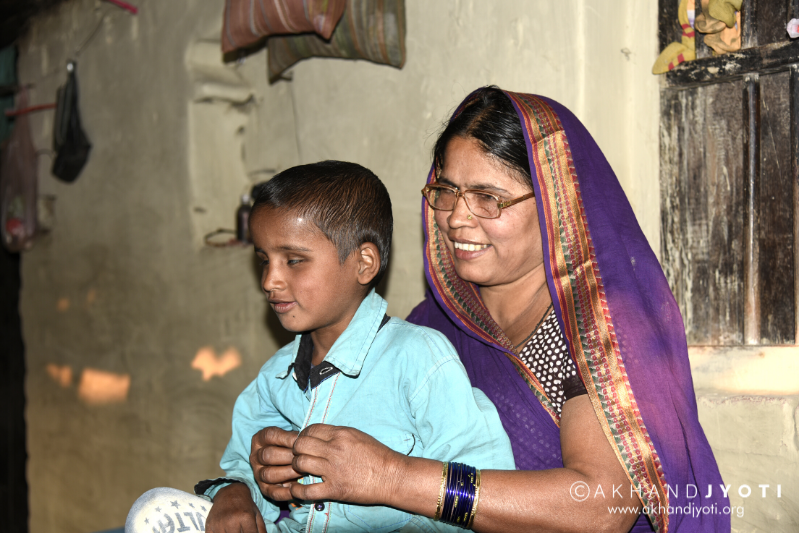 Being poor was not her only curse.
A paralytic husband and 5 blind children topped her misery. To make matters worse, starting some 2 years back, Musharat herself became blind due to cataracts in both of her eyes.
Prior to her blindness, she used to manage a bit of earning as a hired farmhand. Blindness took that away too. The worst was that she could not take care of her 'Blind 5' anymore.
5 blind children, a blind mother, and a paralytic father wobbled and fumbled in a ramshackle shanty.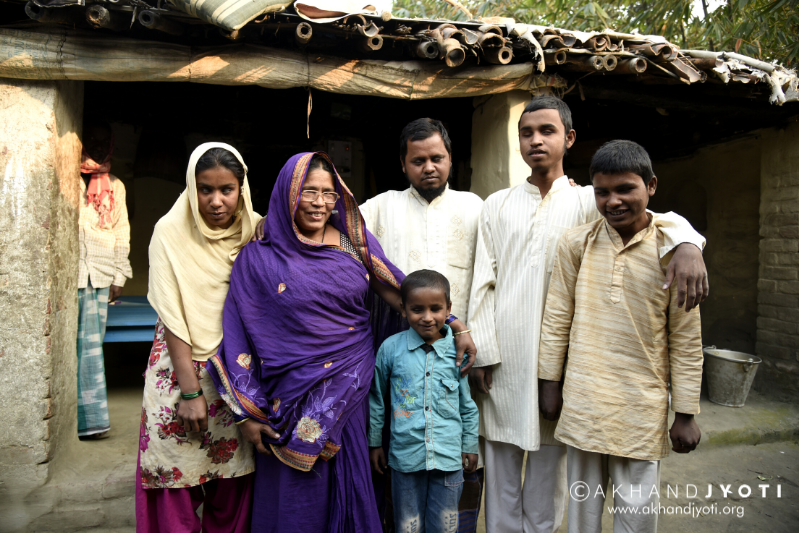 Like a reality horror show they tried to survive in a dark and disabled world. Time and again Musharat had to call 1 of her 2 married daughters to take care of her and blind children. Sometime the daughters came, sometimes she would have to fend for herself.
All hope seemed lost, till one day Musharat heard an announcement, while lying desperate and hopeless in her bed. She heard that Eastern India's largest Eye Hospital, Akhand Jyoti was organising a free eye camp in her village. That the hospital would do free eye surgeries for the needy.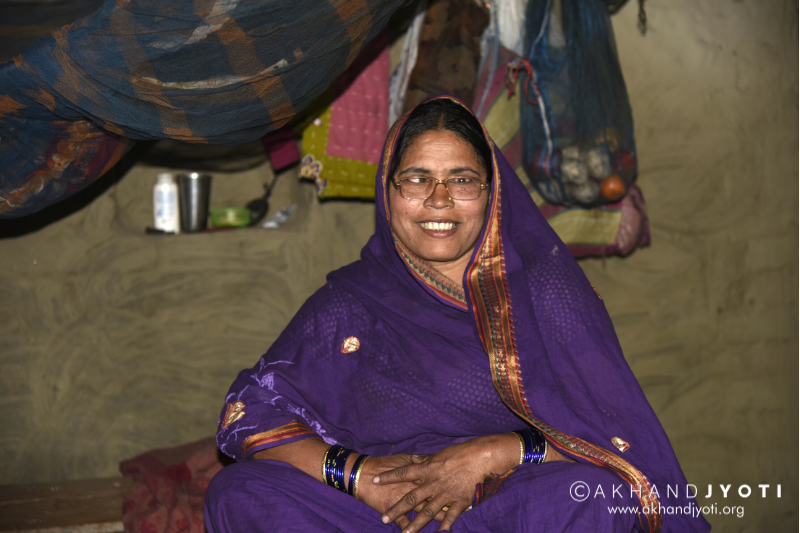 In elation with a sudden spark of hope, Musharat twisted and fell from her bed, she crawled towards her main door and flung it open with a 'thud' to listen more clearly to an announcement that seemed completely surreal.
Her neighbours and bystanders quickly came to lift her up. They made her sit on the threshold. She calmed down and listened more attentively.
Yes, it was true… after all there might be a way to defeat her blindness.
She went to the village eye camp the next day, where Akhand Jyoti doctors gave her highest priority identifying her as a bilateral cataract patient. However, nothing could be done for her 5 children, who were born blind and could never see in their lifetime.
Following the diagnosis, Musharat was brought to Akhand Jyoti base hospital at Mastichak where her left eye was successfully operated completely free of cost, after which she was dropped back home.

On a follow-up visit to Musharat's house, Akhand Jyoti team members found an overactive Musharat running about taking care of her children, cooking, cleaning, and doing other household chores. She had even resumed her old job as a farmhand and was earning a bit to manage the family better.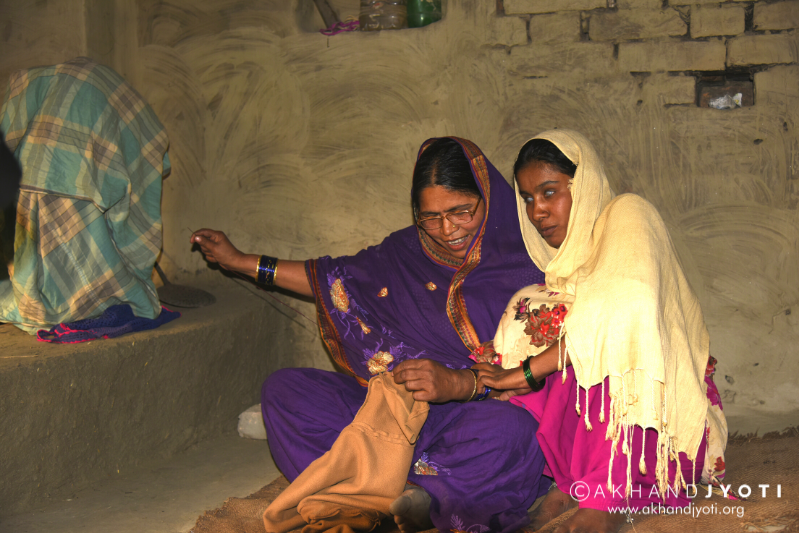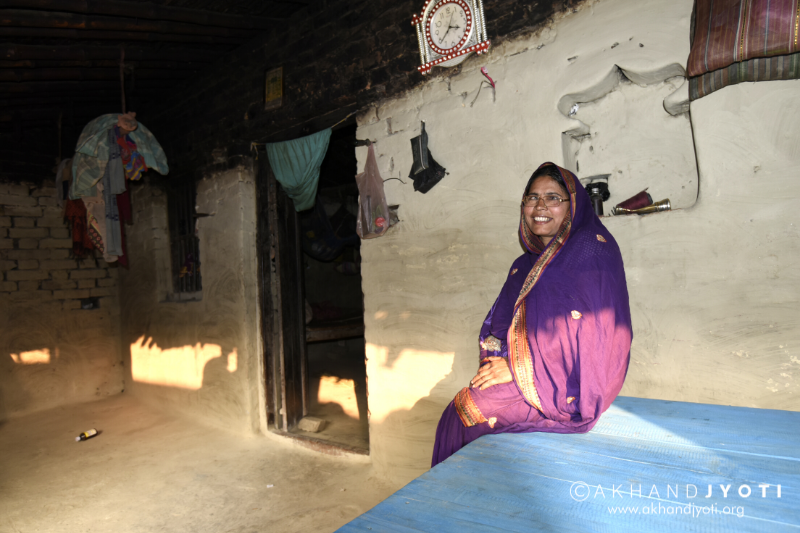 Now the question remains… are her children a blessing? Or are they a curse? We do not know that, but certainly know that Musharat now has the capacity (with her renewed vision) to take care of her children and decide on that.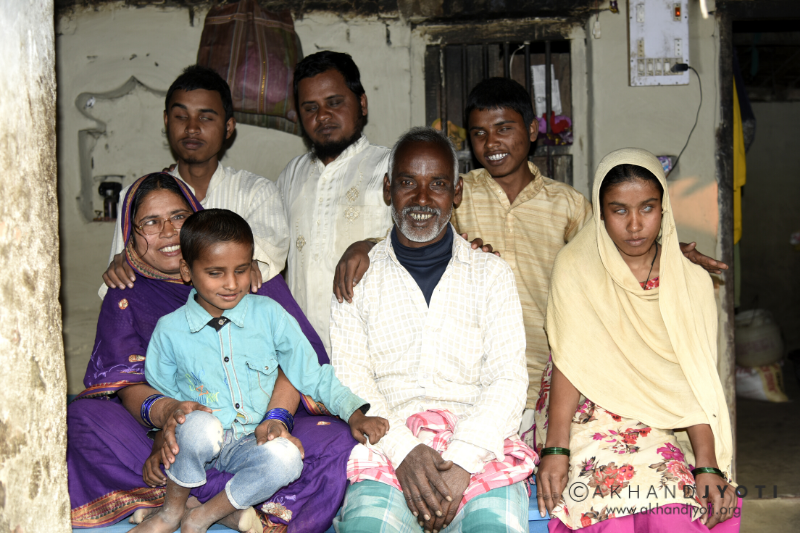 According to WHO & IAPB Vision 2020
"Cataract Surgery is one of the most cost-effective, safest and fastest healthcare interventions to restore livelihoods and uplift the poor from poverty."
Today with the looming dark cloud of the COVID-19 pandemic, it has become more important than ever to look into ways to ensuring peoples livelihood…
Today more than ever cataract surgery remains as an important and precisely effective tool to fight poverty.
Today more than ever we need to help mother's like Musharat fight curable blindness, so than as humans we may continue to contribute to the fruitful survival of humanity.
We at Akhand Jyoti believe that
"Hum nazar hi nahin… nazariyan bhi badalte hain"

meaning

"We not only restore vision… but change perspectives too"
#ChangingPerspectives