All Those Colourful Glass Baubles
"A dozen of single-coloured ones for rupees 25, a dozen of 12 different colours for 30, and a dozen of sparkly ones for 35,"

- announced the lady street vendor, as she walked through the earthen pathways of her village Jagaili in the Srinagar block of Purnea district in the state of Bihar.
Girls in their early teens ran to catch up with her, married women made her stop on their doorsteps, all to have a look at the latest collection in the bamboo basket of Kadira Khatoon, the local door-to-door seller of traditional glass bangles.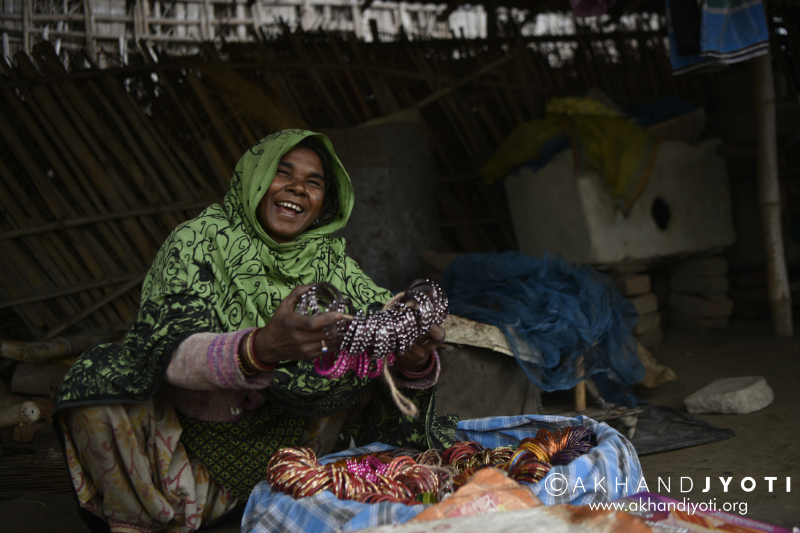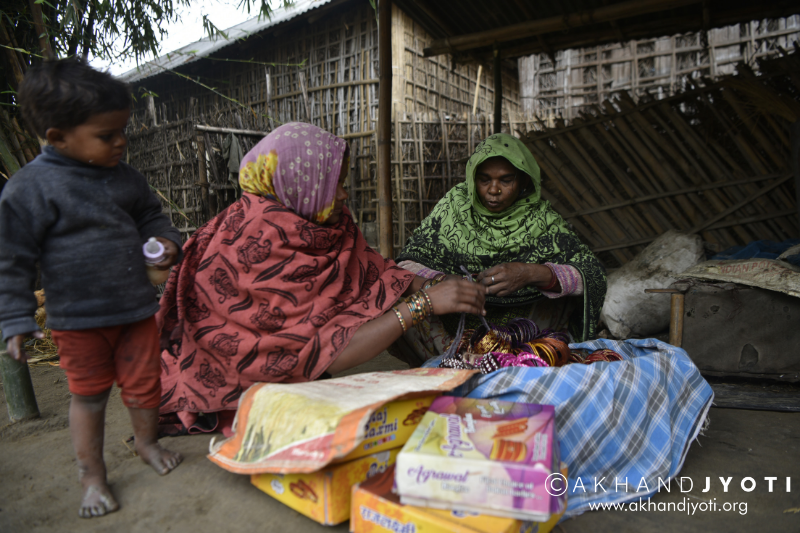 At 52 years of age, Kadira had got both her son and daughter married. Now she earned a living by selling glass bangles or baubles, while her husband sold the milk of their two buffaloes to sustain themselves.
The couple had no land and no other means of financial sustenance.
Both the children though loved their parents, lived separately busy with their own existence.
Kadira and her husband lived their simple life, selling bangles and buffalo milk, just about managing to earn, spend, and live one day at a time, till around three years back when a cloud of darkness gradually started extinguishing the light of joy from their lives.
Kadira started turning blind due to cataracts in her eyes.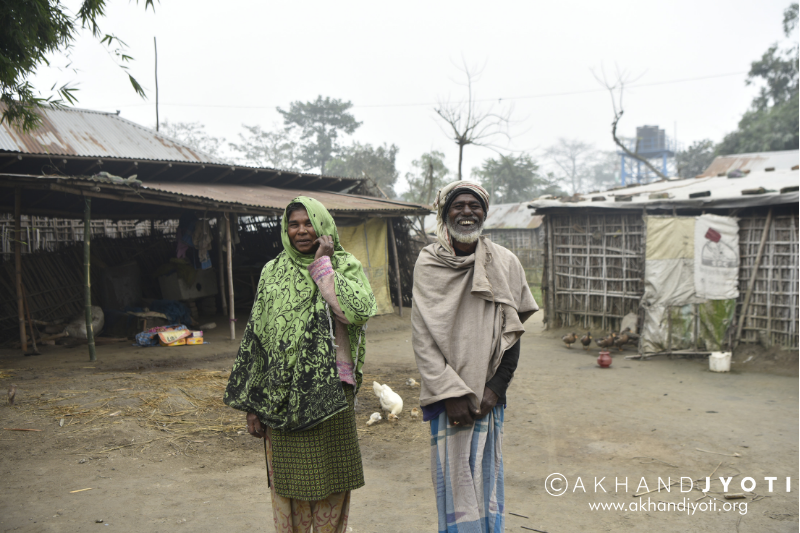 Soon she became nearly blind and one day unable to see properly fell on the street, scattering and breaking "All Those Colourful Glass Baubles."
That was the last time she went to sell bangles on the street before turning completely blind.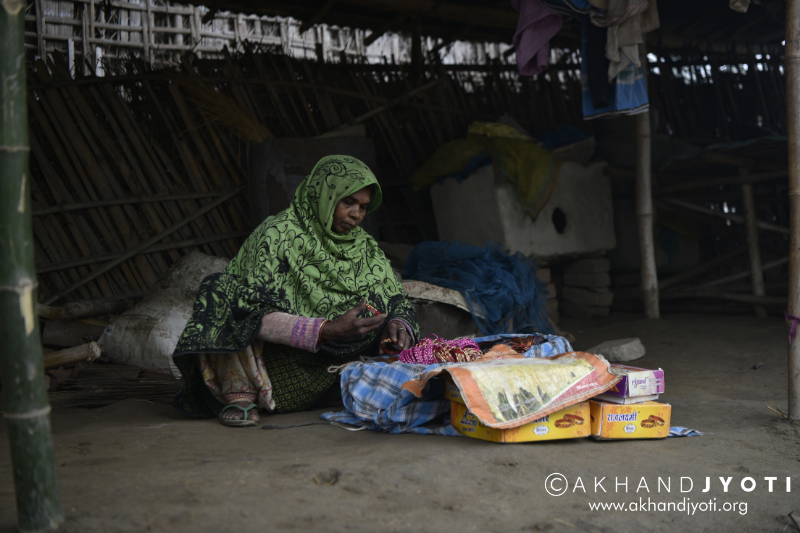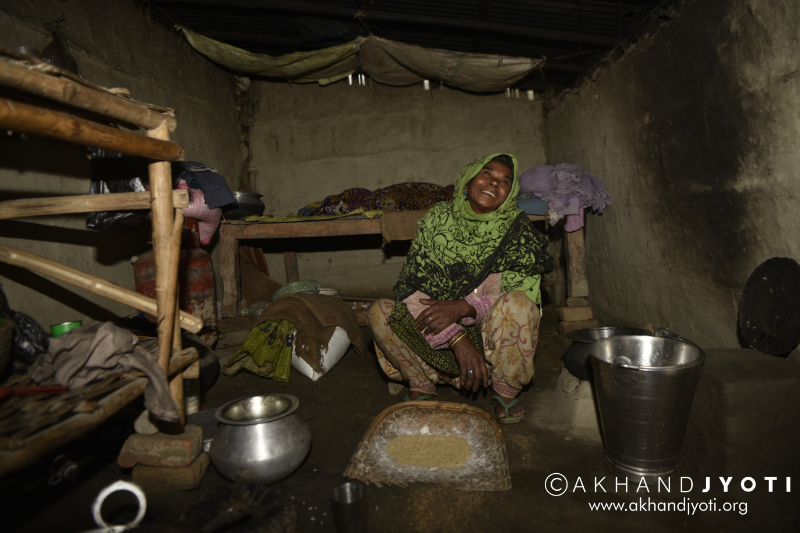 Now selling buffalo milk remained as the couples only sources of income.
As more time passed, Kadira became completely dependent on her husband for even her personal chores. Right from going to the washroom to getting a glass of water, she could not do anything on her own.
Seeing her mother's misery, Kadira's daughter took her daughter out of school to be with and look after her granny.
The little granddaughter became Kadira's round-the-clock caretaker.
Becoming blind with cataracts had multiple impacts, not only did it destroyed the couple's livelihood and make Kadira helpless, but it was also destroying a young girl's future by taking her out of school to look after her grandmother 24x7.
Kadira had nearly given up all hope till one day her husband barged into the house overjoyed and anxious, gasping for breath to say something.
Poor people in their region of the Purnea district usually travelled to the country of Nepal across the border to avail eye treatment at the eye hospital in the city of Lahan. Kadira and her husband, however, did not have the finances to travel to neighbouring Nepal to avail eye treatment.
Kadira's husband that day expressed with joy to her wife, that a new eye hospital was coming up near their place.
After 2 years from that day, Kadira got back her vision through a sight-restoring surgery, free of cost at the all new "Akhand Jyoti Eye Hospital, Savitri Waney Charitable Eye Centre" which was built with support from The Savitri Waney Charitable Trust.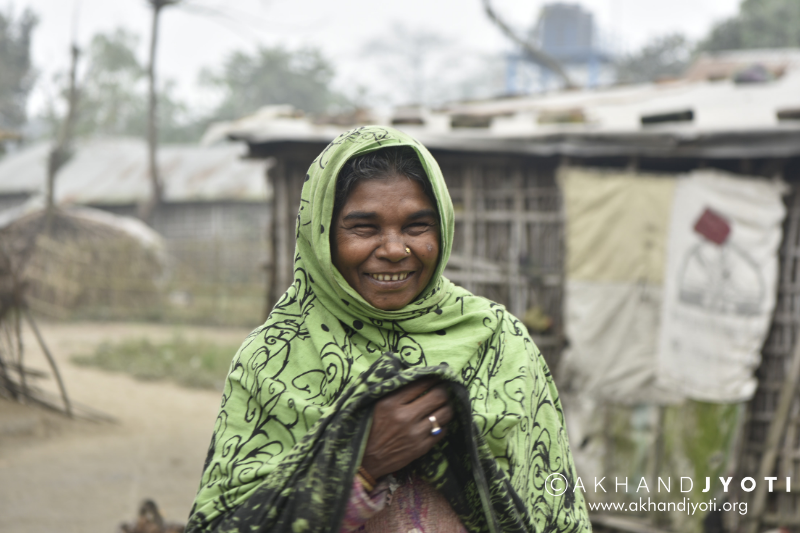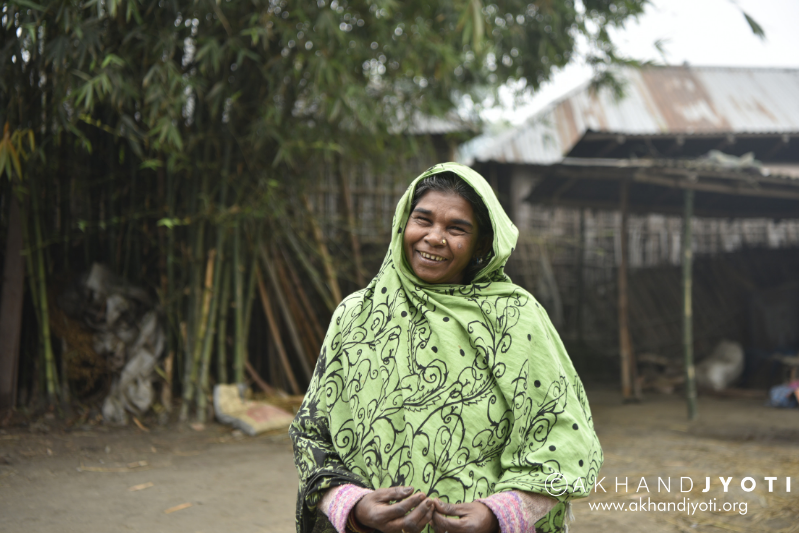 Today Her husband is relieved and can concentrate on doing his own things and not worrying about his wife all the time. Her young granddaughter has gone back to school, not requiring to take care of her grandmother any more, thereby securing her future.
Kadira has gone back to selling bangles once again.
She has got back the means to earn once again. The streets of Jagaili village are resonating once again with the familiar voice of the lady street vendor announcing,
"A dozen of single-coloured ones for rupees 25, a dozen of 12 different colours for 30, and a dozen of sparkly ones for 35."