Two Hungry Cows
The wailing cry of 2 hungry cows resonated from an unkempt and broken shed in a remote rural corner of the Narayanpur village in Saran district of Bihar. A little boy could not take it anymore, he had to do something.
"What the heck grandpa! Why do you not feed your cows,"
- asked the angry boy to the melancholy old man with the betel-leaf-stained teeth, who sat nearby sadly gaping at nothing.
"Son, how could I feed them, when I can't see you even,"
- said the old man while tears rolled down his white marble-like cloudy eyes.
Till just 2 years back, 65-year-old Lakshman Ray was leading a simple rural life, happily selling the milk of his 2 cows to earn a living.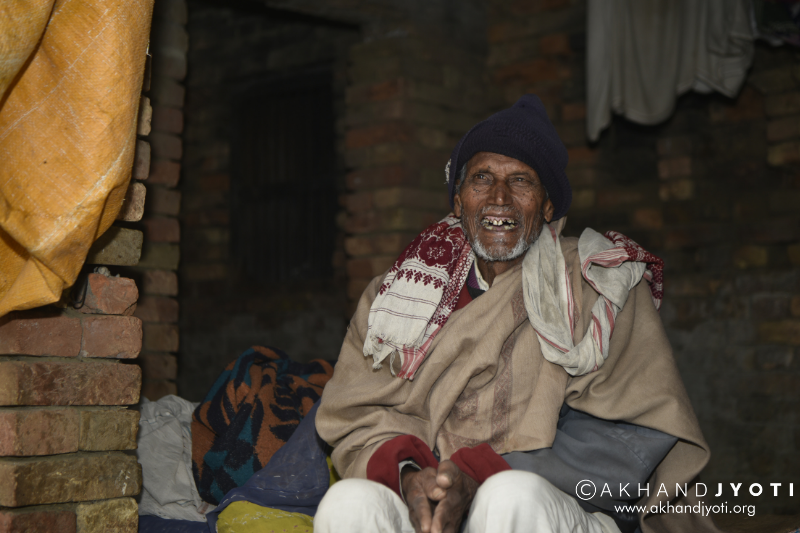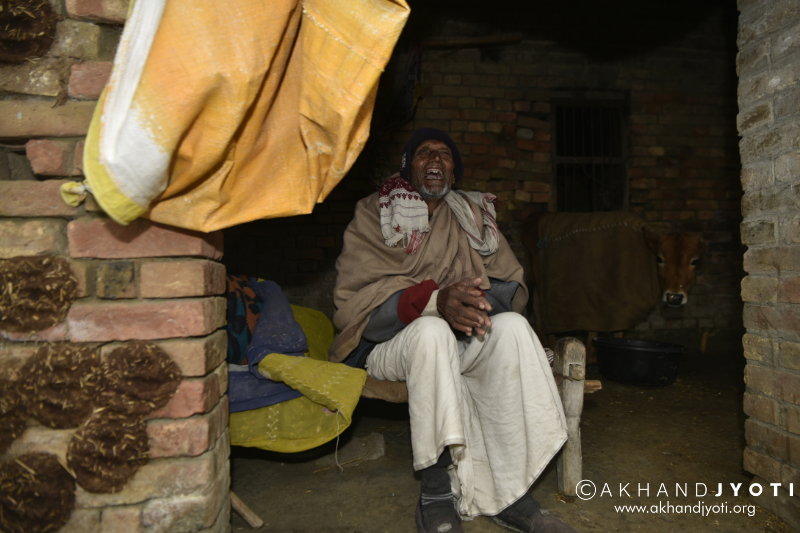 Sadly, he started to lose his vision due to cataracts in both his eyes.
It did not take long for Lakshman's world to turn upside down.
With no wife, children or relative there was no one to take care of the old man, who was just learning to live the life of a blind.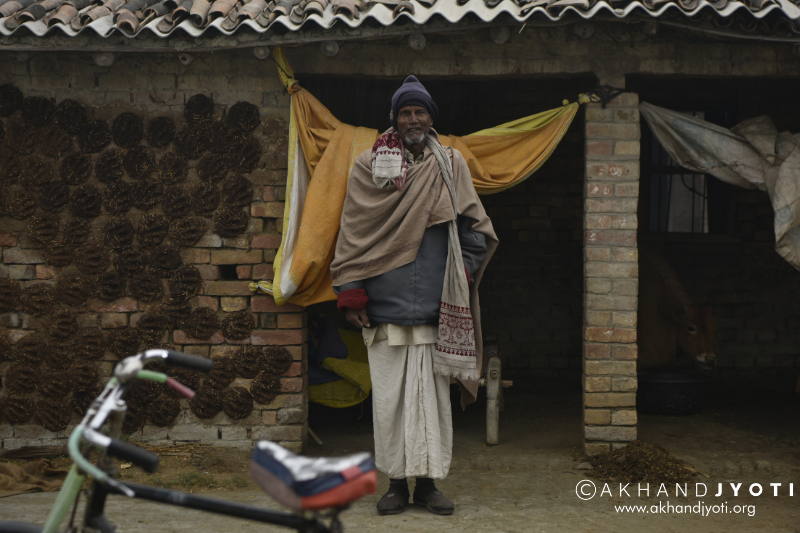 Stumbling around in a dark world, when all around him there was light, Lakshman could no longer arrange for his own food, leave alone feeding his cows.
He became completely dependent on the mercy of other villagers to feed him and his cows. Soon the little money that he had saved was also gone.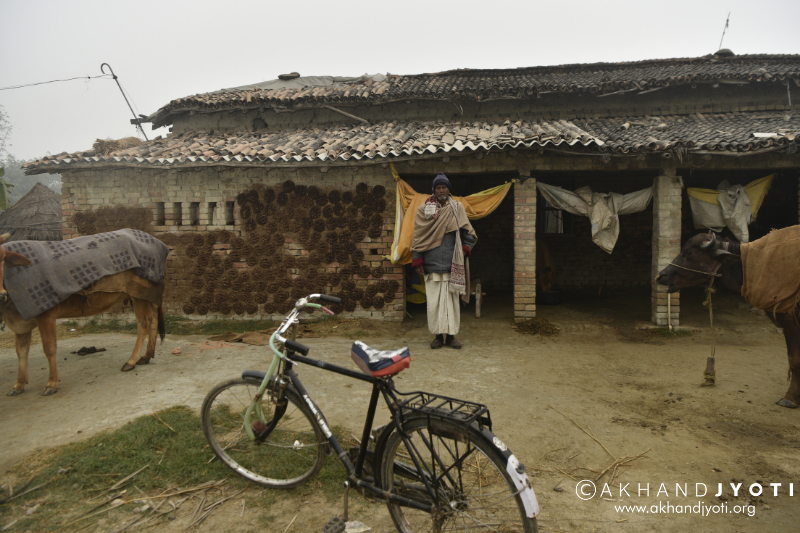 Now Lakshman sat all alone in front of the cowshed, while his two hungry cows kept on wailing, and the little boy intervened. After hearing and realising why Lakshman was unable to feed the cows, the boy shared with the old man a piece of information that would change his life.
"Well grandpa, don't sit around here, come with me. An eye hospital by the name of Akhand Jyoti, is organising a free eye camp in the next village. I came to know about this when I went there with my father yesterday. I am sure the Doctor's there would help you,"
- said the little boy taking Lakshman's hands into his and leading the old man away to the eye camp in the next village.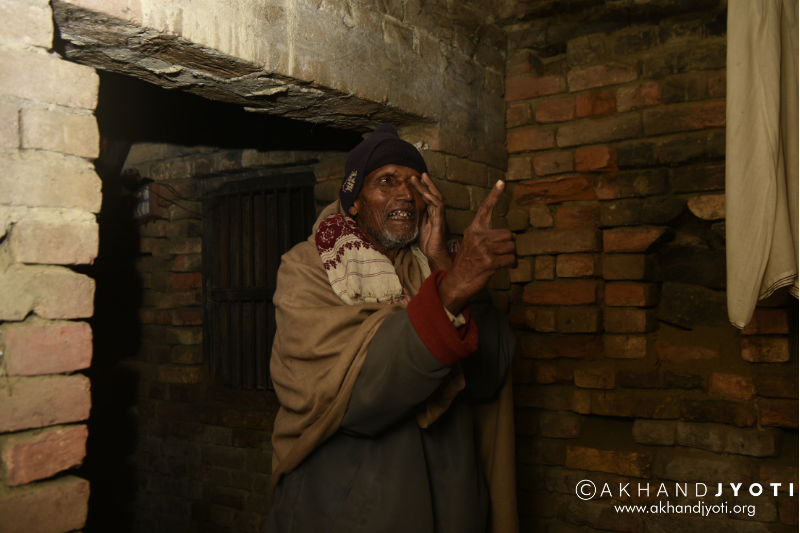 At the eye camp Lakshman heard that Akhand Jyoti was Eastern India's largest Eye Hospital and among the top 5 in India, which did around 75,000 sight-restoring surgeries annually, 80% of which was done for free for poor patients.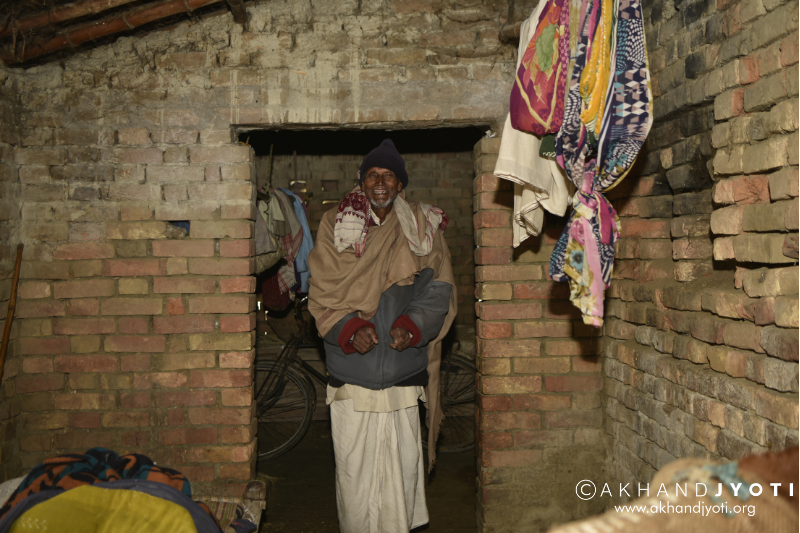 Identified as a bilateral cataract patient Lakshman's case was given priority.
Then on a later date, Akhand Jyoti organised to pick him up from his village and bring him to its base hospital at Mastichak.
Here Lakshman got back his vision through a successful surgery of his right eye, done completely free of cost.
After surgery Lakshman was dropped back to his village, where he was greeted by the little boy.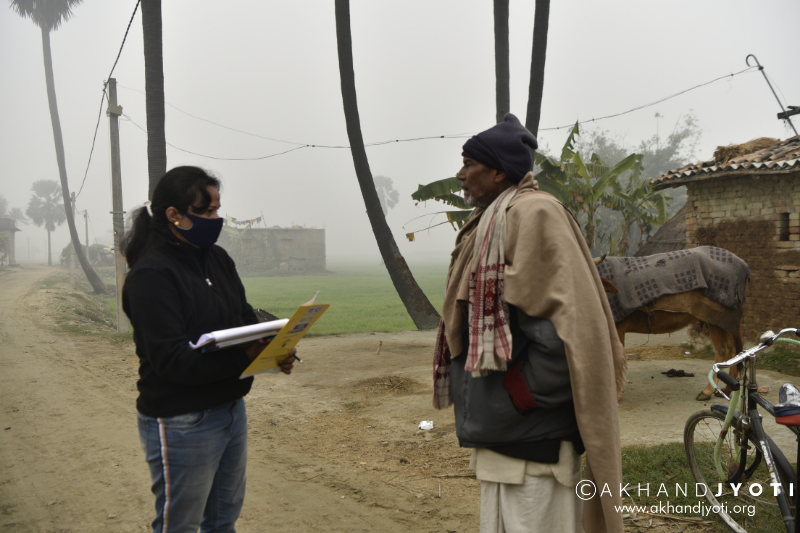 Lakshman went running and picked up the boy in his arms. Looking straight into his eyes the old man said,
"Son, no more will my cows remain hungry, no more will anyone have to hear their wailing cries."