Surgery Restores Fruit Seller's Livelihood
2 apples for Rs. 20, half a dozen Bananas for the same
- shouts a cheerful fruit seller.
His stall is set outside the main gate of Akhand Jyoti Eye Hospital in Mastichak, Bihar. Patients, their family members, hospital staff, villagers and even doctors frequent this stall.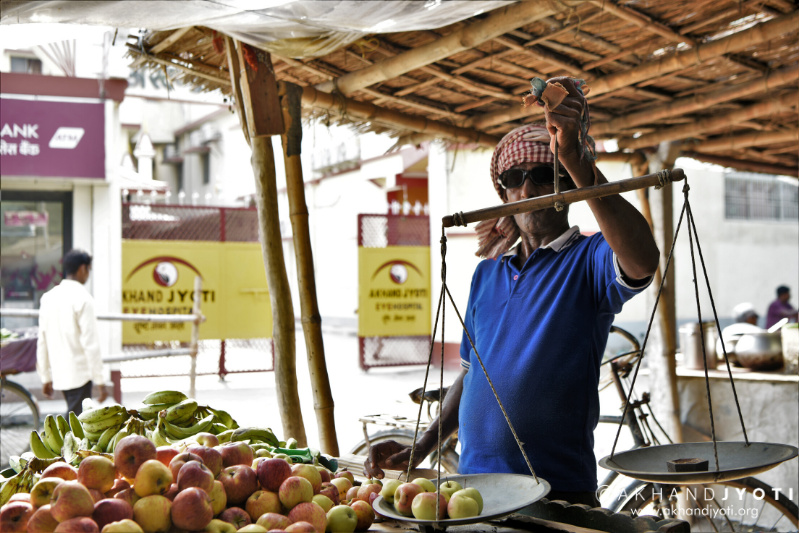 Business is good for 57-year-old Sujan Shah who sells fruits with newfound confidence. The dark glass covering his eyes reveals that he recently had cataract surgery. With his renewed vision he can perfectly weigh the fruits on his hand-held weighing scale – his customers are satisfied. He can clearly see so no one can cheat him by paying less – he is satisfied.
However Sujan's fruit selling days were not always this satisfying.
A few months back he had nearly give up this sole mean of earning. He was losing his vision to cataract in both eyes. Many of his customers were taking advantage of this. They were cheating him by paying less. He could not see, could not be sure, and could not complain. He had to pack up his fruit stall spending uncertain days fumbling in darkness within the four walls of his house.
Losing eyesight meant a ton of difficulties.
Things such as handling money, weighing goods, transporting wear – all became nearly impossible.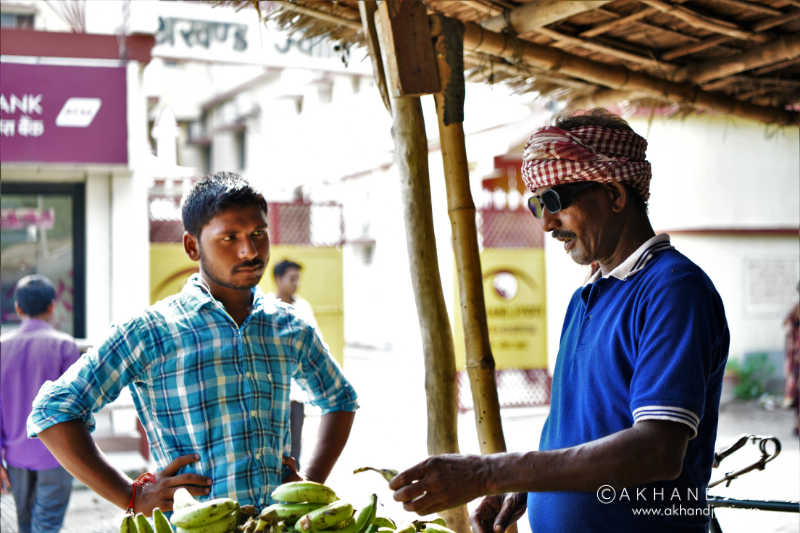 Selling fruits helped him sustain his family of 6. Losing eyesight meant losing the means to earn. His entire life got affected. The cataract restricted his mobility. It hindered him from even performing very basic daily chores. His only son and daughter-in-law left him and his wife, as he was unable to earn any more.
Luckily selling fruits outside Eastern India's largest eye hospital turned out to be advantages. Sujan got the opportunity to get his eyes screened at one of Akhand Jyoti's eye camps. Being diagnosed with bilateral cataract his case got priority. His right eye got operated free of cost.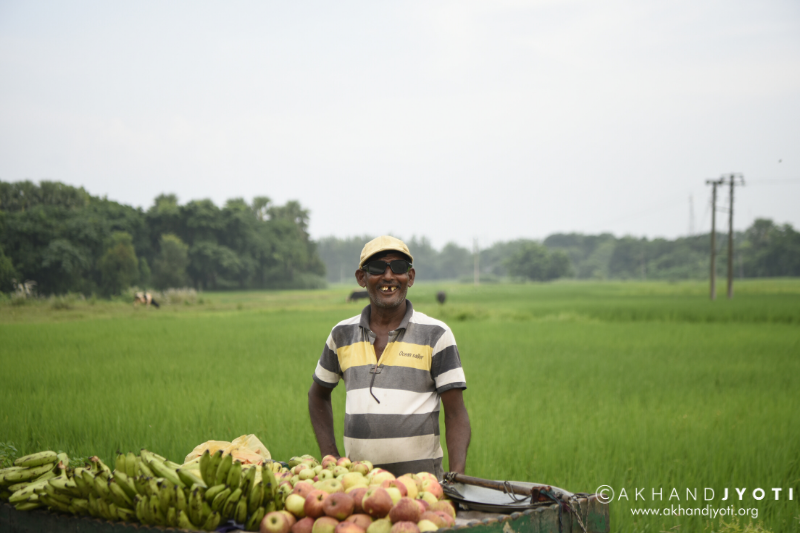 Once again he could see.
Once again he could live a normal life.
Once again he could earn a livelihood and sustain his family.
Now after surgery, Sujan is back to selling fruits outside the hospital. He weighs the goods and transacts money with much ease.
Dare anyone cheat him now?
He sees everything with his operated right eye through a pair of dark glasses. In a month he would not even require them anymore.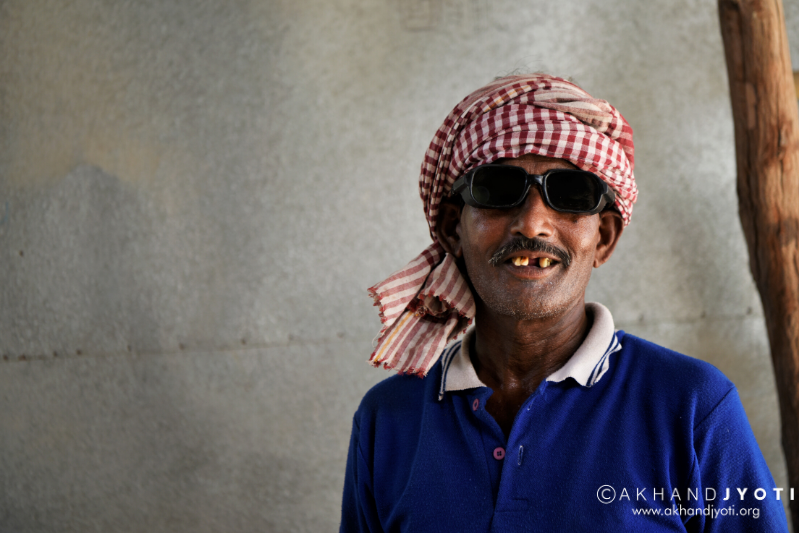 'The Thankful Fruit Seller' now realises that undergoing a cataract surgery it not that a big deal.
Sujan plans to get his left eye also operated very soon.
He says,
Akhand Jyoti is the house of God for me; it has blessed me with eyesight. I would always remain thankful.
Akhand Jyoti's work of providing sight to a person like Sujan in low-income regions is not only about restoring vision, it is tantamount to providing hope, dignity and most importantly restoring their incomes thereby helping them get back to mainstream society for livelihood earning.