Vision Restores Anguish
Living in a family of a dozen members, 60-year-old Rajeshwari Devi had a contented life spending happy times with her 6 grandchildren and assisting her 2 daughters-in-law with household chores.
Agriculture was her family's primary income source and Rajeshwari loved helping out at the field whenever she could. She also found great joy in tending to her little goats, whom she rared with great care and much adore.
She had got all her children, 3 daughters and 2 sons married, and now she and her husband did not have much to worry about, apart from spending the remainder of their simple rural lives surrounded by family, with a roof over their head, food on their plates, and a decent livelihood for sustenance and to keep themselves engaged.
Though there was not much money around, though there were no fancy food or clothes, their income was just enough to sustain their simple village life unless any emergency or calamity knocked on their doors.
All was going well till about a year back when Rajeshwari started facing a problem, which gradually shifted her life literally from light to the shadows.
She started losing her vision due to the formation of cataracts in both her eyes.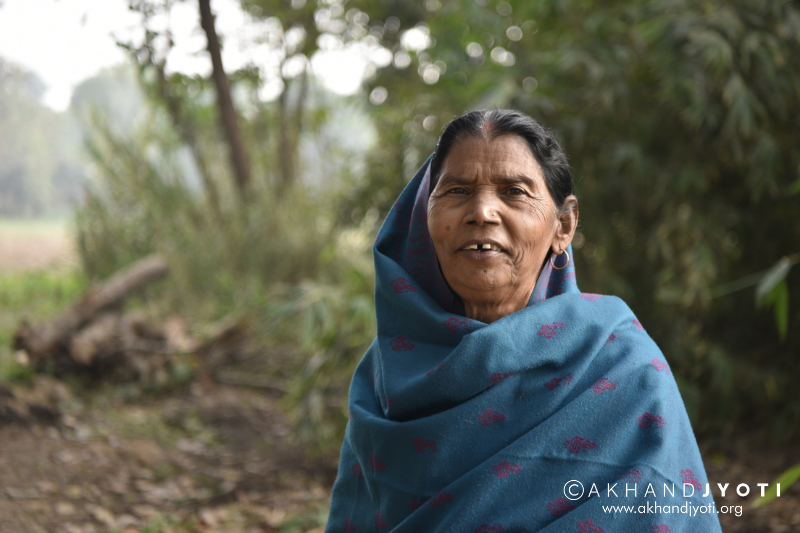 Losing sight was already bad enough, however, getting depressed and mentally effected due to that was a graver problem that needed attention too.
Fortunately, however, the family knew about Akhand Jyoti Eye Hospital and its ministry of free eye care to the underprivileged communities.
2 years back Rajeshwari's husband had got his eyes operated at Akhand Jyoti's base hospital and Secondary Centre at Mastichak completely free of cost, but this time due to the unforeseen COVID-19 pandemic they were unsure when Akhand Jyoti would resume it's services to the poor.
The family's financial stand was inadequate to avail treatment anywhere else.
Further, there was no affordable eye care facility like Akhand Jyoti in or near their village that could offer free treatment to her. A life-threatening pandemic was looming at large and the entire country was in lockdown too.
All this adversely affected Rajeshwari's mental well being and she started to believe that she would become completely blind soon.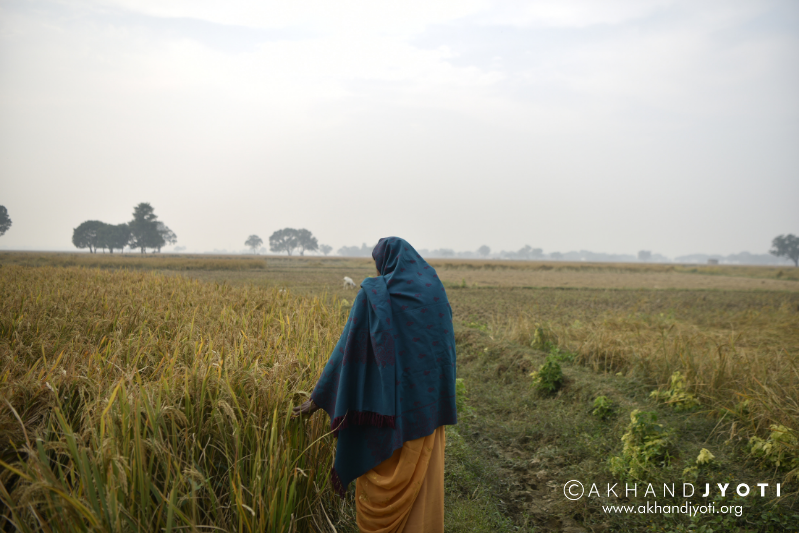 Hope, however, dawned back in Rajeshwari's life when Akhand Jyoti resumed its operations with the all-new and renewed COVID safe protocols once again.
Overcoming the storm of the COVID-19 pandemic the hospital's resumed operations, lit little lamps of hope in the hearts of thousands of underprivileged patients like Rajeshwari Devi all across Bihar and Eastern Uttar Pradesh once again.
Then after a wait of a year, Rajeswari got the opportunity to come to Akhand Jyoti's base hospital at Mastichak.
On the 17th of September 2020, she got her left eye operated completely free of cost.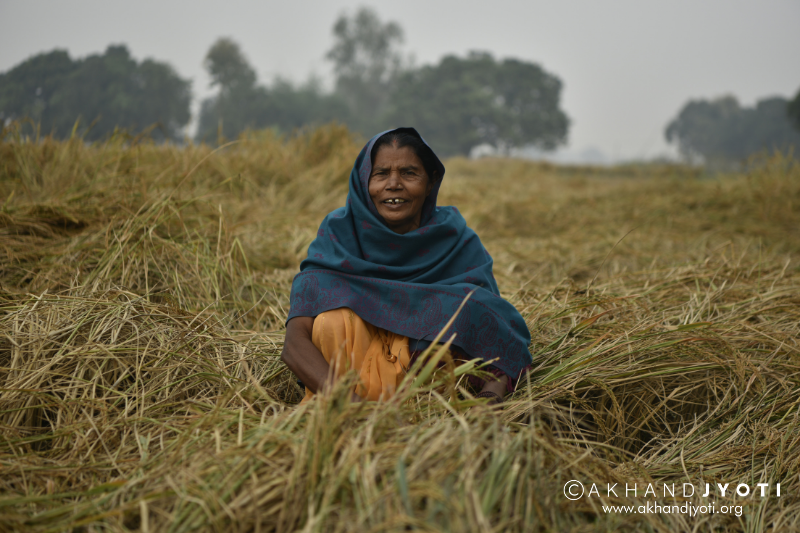 Today Rajeshwari has gone back to her home, and with her renewed vision is able to engage in all her household chores with much ease. She is thankful to Akhand Jyoti for restoring her eyesight amidst an ongoing global pandemic and is more thankful for restoring her mental peace.